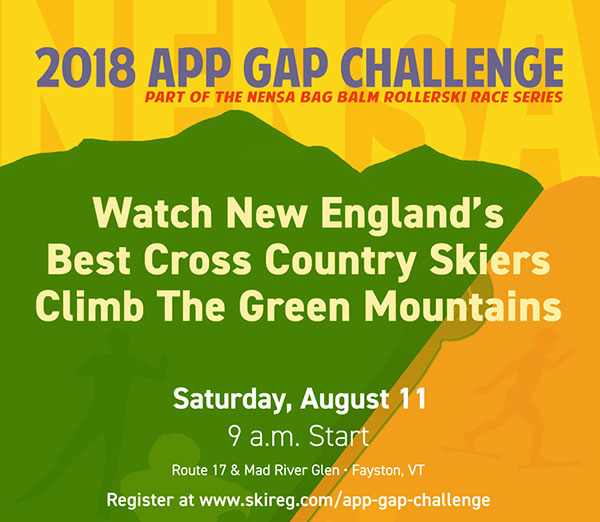 App Gap challenge
On August 11, 2018, the eastern side of VT Route 17 will be closed from 9 to 11:30 a.m. for the App Gap Challenge, a rollerski race to the top of the App Gap put on by the 2018 NENSA/Bag Balm Rollerski Race Series.
The race features some of America's finest skiers who are competing for a cash prize. This year there will be racers from all across New England, the Midwest as well as Canada and Italy.
One of the racers will include 2018 Olympic Gold Medalist Jessie Diggins and members of the U.S. Ski Team. The race is set to start at 9:25 a.m. with awards and barbecue festivities to follow at noon at Green Mountain Valley School.
Community members can come out and support racers as well as join in the fun afterward. T-shirts will be available for the public to purchase.
All spectators who are planning to attend should park in the Mad River Glen parking lot prior to 9 a.m. and access the course on foot.