Mad River Glen Freeskiing Team heads to North American Championships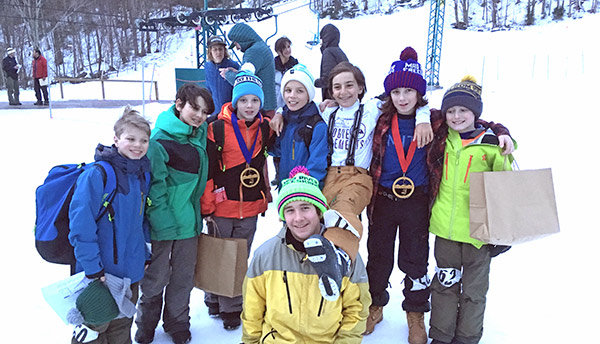 Thirteen members of the Mad River Glen Freeskiing Team (MRGFT) are competing this week at the International Freeskiers and Snowboarders Association (IFSA) North American Junior Freeride Championships at Snowbird, Utah. More than 170 competitors have been invited to make the pilgrimage to Snowbird for this exclusive event with only about two dozen hailing from the eastern regions. Mad River Glen's contingent will be the largest team presence from any ski area in the East and they are coming into the event very highly regarded. Teams from Jackson Hole, Alta and Squaw Valley will also be competing in the event.
Of the MRGFT members, Luke Miele is tied for the No. 1 ranked U12 boys in North America and Alonso Darias is the No. 3 ranked among the U18 cohort. Charlotte Skelly is the No. 3 ranked girl among the U12s. Ryan Nagle (U12), Meg Madison (U12) and Libby Schiffman (U12) are all ranked among the top 10 in their respective age groups. Several of MRG's coaches will be on hand to guide their charges in what for many is their first western big-mountain competition. MRGFT alumni and former freeskiing world champions Lars and Silas Chickering-Ayers will also be meeting the team to pass on their experiences to the next generation of Mad River Glen rippers.
The U12 finals will be held on Thursday, April 12, and the U14 and U18 finals will take place on Saturday, April 14. Results and video can be found at www.freeskiers.org. "These kids have worked so hard all season and it's awesome to see so many of them recognized with invitations to this prestigious event," noted MRGFT head coach Ry Young. Those interested in learning more about the Mad River Glen Freeski Team can find out more at www.madriverglen.com.