Harwood boys' and girls' XC podium at U-32
Written by

The Valley Reporter

Published in Sports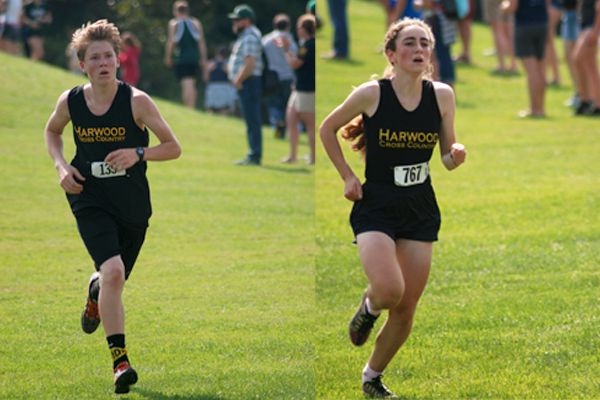 The Harwood cross-country boys' and girls' varsity and JV teams brought home a quad-pack of third-place finishes at the annual U-32 Invitational on Saturday. "This was a big meet this year," head coach John Kerrigan said after the meet. "There was some pretty good competition. Several Division I teams were here today, along with the top Division II teams. The conditions were tough. This is hotter weather than we had all summer. We're pretty happy with the results."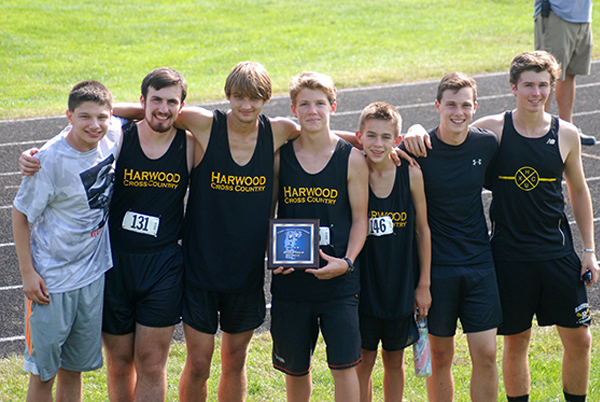 For the JV team, freshman Luke Groom cruised to an easy first-place finish with a time of 18:55, 34 seconds ahead of the next finisher. Supporting Groom's effort were John Henry Bond-Bardes (fifth, 19:46), Riley Hebert (14th, 20:47), Tyler Skroski (31st, 21:37), and Cam Alberghini (41st, 22:01).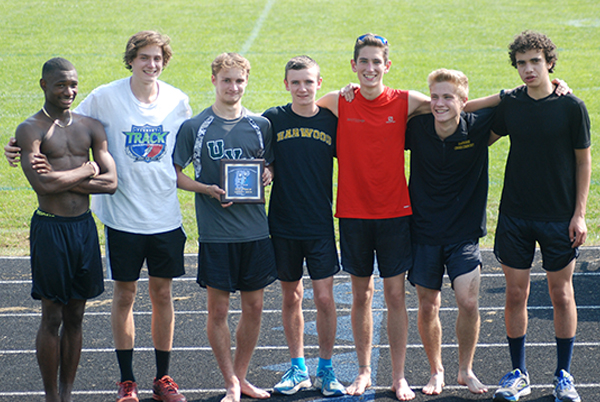 Senior Daniel Bevacqui led the varsity boys. His time of 18:04 gave him an eighth-place finish. He was followed by Brendan Magill (12th place, 18:16), Anthony Palmerio (14th, 18:24), Seth Beard (34th, 19:11) and Jesse Bisbee (39th, 19:24). "Daniel, Brendan and Anthony are a top three any coach would be happy to have. They are going to be pushing each other all season. But they better watch their backs: Seth, Jesse and Walker are coming on strong, and Luke is coming up and he's probably going to be right up with them in a couple races."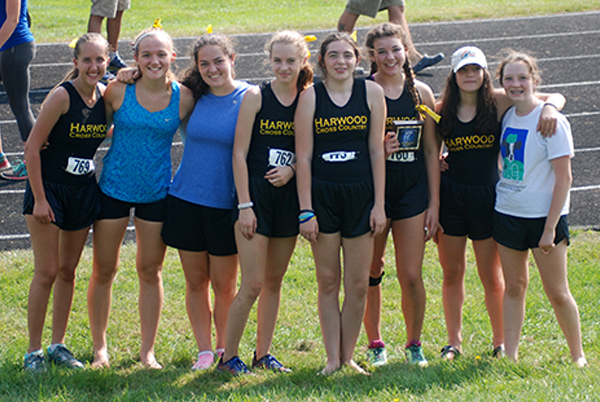 JV girls were led by freshman Mackenzie Greenberg, whose 25:14 gave her seventh place. Behind her were Kaia Levey (ninth, 25:24), Hadley Kielich (20th, 26:01), Sydney Kulis (22nd, 26:20) and Alex Pendo (24th, 26:23).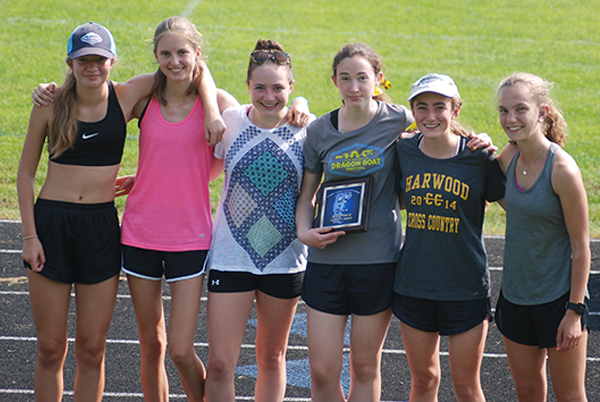 Senior Erin Magill paced the varsity girls, finishing in second place with a time of 20:27. Julianne Young (10th, 21:56), Jordi Kulis (18th, 22:31), Willa Yonkman (39th, 23:54) and Katie Ferguson (44th, 24:11) also scored points. "The varsity girls were the top Division II team out there today," coach Kerrigan said. "And they were only one point behind Division I Mount Mansfield."