Jason Lowell wrestling tournament
Written by

Morgan Howes

Published in Sports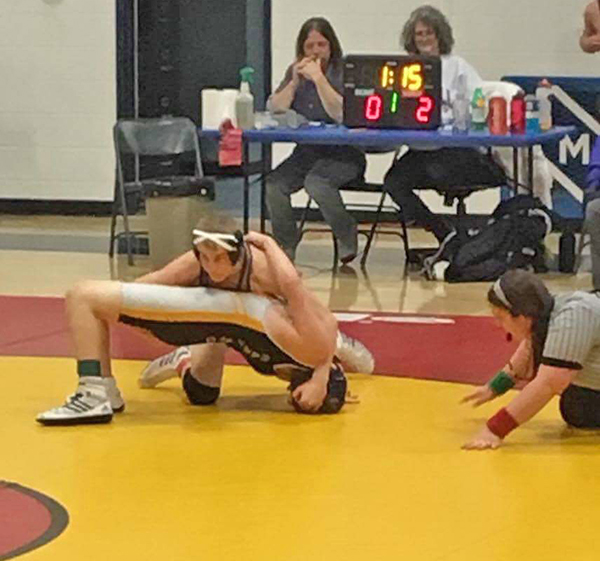 By Morgan Howes
Last Thursday, February 2, Harwood hosted a quad-meet in which Mount Abe, CVU and St. Johnsbury participated. "This is the first meet we have hosted in about three or four years. It was great to see everyone show up to support the teams. Harwood wrestled well; it was a very good night," coach Casey Moulton said.
On Saturday, February 4, Harwood was at it again, wrestling in the Jason Lowell Tournament at Mount Mansfield Union High School. The tourney was named after a Mount Mansfield wrestler who was killed in a car accident as a teenager. The Jason Lowell Award is handed out yearly to a good wrestler, "but one also a wonderful human being," said the MMU coach Harley Brown. Brown went on to remind everyone that cars are big and dangerous. "Think before you get behind the wheel and if you are drinking, call someone to come get you, because people want you around for as long as possible," he told the crowd.
"We started out a little slow today. But as the day went on we really stepped up and wrestled to our potential and ended the day really strong. I am very pleased. With everybody I could definitely see improvement from the last time they wrestled," Moulton said on Saturday.
"With only a few more meets until the state finals, everyone is working hard. Placing at the finals will give the wrestlers a chance to go to New Englands, something a Harwood wrestler hasn't managed since Kyle Streeter's winning season in 2013," Moulton pointed out.