Thomas Brieger Lyons
Written by

Submitted by family

Published in Obituaries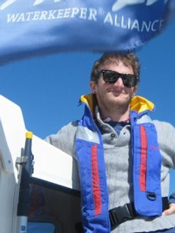 It is with an unfathomably heavy heart that we share the news that our beautiful, smart, kind, loving son and brother, Thomas Brieger Lyons, passed away on November 29, 2017. He was, along with his twin sister, the light of our lives, and we are grateful for every moment he was with us. Tom was born one minute before his twin sister, Erica, in Hackensack, NJ, on January 26, 1984. He was a joyful child who grew into a kind, compassionate young man and was loved by so many. Everyone who knew Tom believed he had only good things in his future.
Tom experienced more in his 33 years than many do in a lifetime. He attended Moretown Elementary School and graduated from Harwood Union as valedictorian of his class. He went on to graduate cum laude from his beloved Brown University, where he made so many lifelong friends who will remember and miss him forever. Tommy learned piano from a young age and could never pass a piano without playing a song. He was passionate about music, especially jazz, throughout his life. Tom was so fortunate to spend years traveling the world. Living on the beach in Greece while working to save the sea turtles; working and living on a farm in Nice, France; working with local fishermen to build sustainable fishing practices in Senegal. He was fluent in French and so proud and eager to use his skill. Tom and his twin shared an epic New Zealand road trip, and he took many wonderful trips around the world with his parents and sister. Tom loved growing up in Moretown, Vermont. He was an avid skier and loved his home mountain, Sugarbush, where he learned to ski and had some of his best times with his dad, family and friends. Last but not least, some of Tom's happiest years were spent living in his beloved San Francisco and exploring the California coast.
Tom was passionate about the ocean and marine life. He was truly at his happiest and best as baykeeper for California Coastkeeper Alliance in San Francisco, working to save the giant kelp forest and to develop environmental policy to protect the ocean.
No one who knew Tom could have predicted that his last few years would have been such a terrible struggle, both for him and his family. Already experiencing some depression and self-medication, he struggled with addiction, and when he had a serious skiing accident which resulted in extreme long-term pain and multiple surgeries, he developed an ever-increasing dependency on opiates. Despite being surrounded by the love and unfailing support of his family and friends, he ultimately could not climb out of this black hole. Tom was always determined and hopeful about his future; we were ever hopeful that he would turn the corner, but all of our and his efforts were simply not enough. He has left behind many, many heartbroken friends and family members.
Thomas is survived by his twin sister, Erica, who was his best friend and other half for his entire life; his mother, Leigh Stockton and husband Jeffrey Warner; and his father, Douglas Lyons and partner Amy Mace; his grandmothers, Barbara Fortune and Joanne Lyons; and many aunts, uncles, cousins and dear friends. He is also survived by his sweet wild dog, Sukie, whom he rescued and loved fiercely. He is loved by all and will be missed forever.
A celebration of Tom's life will be held at the Sugarbush ski area, Lincoln Peak, upstairs at the Gate House on Saturday, December 9, from 5 to 9 p.m. In lieu of flowers, donations can be made in Tom's name to the California Coastkeeper Alliance at https://cacoastkeeper.org/get-involved/ (scroll down to "Contribute," add "in memory of Thomas Lyons" in special instructions). Mailing address: California Coastkeeper Alliance, 156 Second Street, San Francisco, CA 94105.