Lily Kendall McCausland
Written by

Submitted by family

Published in Obituaries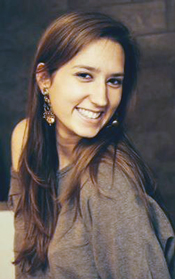 Lily Kendall McCausland, 27 years old, died on Saturday, November 11, 2017. Born in Boston, the family moved to Harrison, Maine, where Lily spent the first few years with her twin brother, Sam; older brother, James; and father, Robert (Bob), until his death in 2000.
The family moved to The Valley in 2001 and was immediately welcomed with open arms. Lily and Sam attended Fayston Elementary School and then later joined Harwood. Lily joined the cross-country and track team, but tennis was her natural team strength. Snowboarding was her winter sport. Always a kind and thoughtful young lady, Lily was funny, dry-humored, loved to dance and was kind to all she connected with. We miss her terribly.
Lily is survived by her mother, Kendall; brothers, James and Sam; her maternal grandmother, Sue Wallingford; paternal grandfather, Richard Loeffler; and many family members and friends hurting in their souls.
There will be a gathering of remembrances at the Big Picture Theater, December 2, 2017, from 11:30 a.m. to 2 p.m. Finger food or a dish to share are appropriate to bring. Her family hopes people can come and share their thoughts, memories and hugs.
Contributions in memory of Lily can be made to Hannah's House, a Vermont nonprofit dedicated to promoting mental health for children, teens and adults. www.hannahshousevt.org.