Barry L. Gibbs
Written by

Submitted by family

Published in Obituaries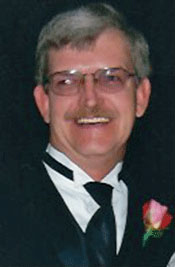 Barry L. Gibbs, 59, passed away on Thursday, August 24, 2017, following a three-year courageous and an intensely heroic battle with cancer. He passed peacefully within the comfort of his home, surrounded by his family and loved ones by his side.
Born in St. Albans, Vermont, Barry was the son of the late Howard Gibbs Sr. and the late Rebecca "Becky" Gibbs. On May 10, 1986, Barry married his soulmate, Betty J. Gibbs, in Waterbury, Vermont.
Barry grew up in Waterbury, attending Waterbury Elementary School and Harwood Union High School. Barry began his working career employed as a psychiatric technician at the Vermont State Hospital in Waterbury. He later worked for Jamieson Seal Coating of Middlesex before entering the building trades, first as a carpenter for Just Good Builders and then later operating his own contracting company. Following, Barry worked for the U.S. Postal Service Distribution Center in Essex for 19 years, retiring in September 2016. Barry loved spending time riding his Harley with his closest friends and family, even when it meant enduring rain, because "Big Bill" was attending the ride. Barry loved spending time with his grandchildren, which he adored immensely. He was an avid outdoorsman, spending time fishing and hunting. Barry was always "fixing" something and found comfort in being the "rock" of the family. His smile and laugh were infectious and he lived his life to its absolute fullest.
Barry is survived by his wife/soulmate of 31 years, Betty Gibbs; their children, Justin Gibbs and partner Ashly, Amber Cleveland-Gibbs and partner Nate, and Brian Gibbs and partner Danielle; his grandchildren, Kyle Gibbs, Liam Thor Cleveland, Jordan Gibbs and Macie Gibbs; other binuclear family, Craig Gibbs and partner Sophie Pitt, Ashley Dow, Angela "Twiggy" Commo, Keith Thompson, Kendra Thompson, Jenna Lossmann, Cody and Alissa Quenneville, Ira Quenneville, Dale Marshall and William Merrifield; his brother, Andrew Gibbs, and his twin sister, Bonny Gibbs. Barry also leaves behind an immeasurable number of beloved family members and treasured friends, to name a few: Pat Myott, Randy and Tina Thompson, William "Big Bill" and Mary "Annie" Veren, Walter "Jr." Thompson; his mother-in-law, Pauline Thompson; and his lifelong friend, Donny Byrd. Barry is predeceased by his daughter, Billie-jo Gibbs, and three brothers, William Ward, Howard Gibbs and Gordon Gibbs.
Friend may call at Perkins-Parker Funeral Home in Waterbury on Wednesday, August 30, 2017, from 6 to 8 p.m. A service celebrating the life of Barry L. Gibbs will be held from the Plains Cemetery in Hyde Park on Thursday, August 31, 2017, at 11 a.m. with a reception to follow at the Waterbury American Legion. The family requests that in lieu of flowers, memorial gifts could be made in his memory to the Vermont Tractor Pull Association, P.O. Box 110, Middlebury, VT 05753. To send online condolences please visit www.perkinsparker.com.