David Tilgner
Written by

Submitted by family

Published in Obituaries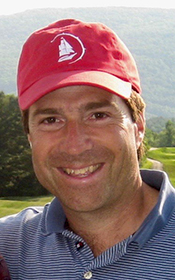 David Tilgner, 55, passed away on Sunday, August 6, 2017, following a courageous battle with brain cancer. Born in Patchogue, NY, David was the son of Charles Tilgner III and the late Linda (Altman) Tilgner. On June 10, 2000, Dave married his soulmate, Lori Bessery, in Stowe.
David grew up in Bennington, attended Pine Cobble School in Williamstown, MA, and graduated in 1980 as valedictorian from Mount Anthony Union High School where he was active in soccer and tennis. He continued his education at Princeton University, graduating cum laude in 1984 with a BSE in civil engineering.
David began his career in manufacturing management at Clairol where he was employed from 1984 to 1988. He then worked for The Coffee Connection and later Starbucks in Boston in plant management. Returning to Vermont in 1996, David spent the next 20 years with Green Mountain Coffee Roasters (now Keurig Green Mountain) in a variety of management positions, most recently vice president of Portion Pack Manufacturing.
David loved spending time with his family and friends. He enjoyed many outdoor activities including hiking, skiing, golf and tennis. He enjoyed playing recreational ice hockey during the winter at Stowe Arena. David especially enjoyed going to his kids' activities; he loved supporting Alex and Kate on the sidelines and in the rink. He particularly enjoyed his camps at Joe's Pond in Danville where he could be found water skiing, relaxing on the dock with friends and family or driving the boat for Alex, Kate and their friends and at the Northwoods Club in Minerva, NY, where he liked to fish, hike, swim, cookout and meet friends for an annual hunting trip.
David is survived by his wife, Lori Tilgner of Stowe; their children, Alex D. Tilgner and Kate C. Tilgner, both at home in Stowe; his father, Charles Tilgner III and his wife Elisabeth of Exeter, NH; his brother, Charles (Chips) Tilgner and wife Dina of Omaha, NE; his in-laws; as well as aunts, nieces, nephews and extended family. David's mother, Linda Tilgner, passed away on May 18, 1989.
A service celebrating the life of David Tilgner will be held at Stowe Community Church on Tuesday, August 15, 2017, at 11 a.m. Interment will follow in Stowe's Riverbank Cemetery. A reception will follow. It was David's request that in lieu of flowers, memorial gifts could be made in his memory to the Stowe Free Library, 90 Pond Street, Stowe, VT 05672; Stowe Youth Hockey Association, P.O. Box 504, Stowe, VT 05672; or to the Lamoille Area Cancer Network, 198 Farr Avenue, Morrisville, VT 05661. Assisting the family is Perkins-Parker Funeral Home and Cremation Service in Waterbury. To send online condolences please visit www.perkinsparker.com.