Dorothy Marion Schwarz Hines
Written by

Submitted by family

Published in Obituaries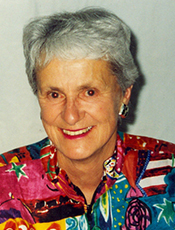 Dorothy Marion Schwarz Hines passed away peacefully on June 20, 2017, at her home in Warren, VT. Born February 26, 1926, "Dot" Hines is predeceased by her parents, Mr. and Mrs. Herbert F.
Schwarz; grandparents, Mr. and Mrs. Frederick A. O. Schwarz and Mr. and Mrs. Walter Charles Mansell Constable; and siblings, Barbara French, Eleanor Stock, Marjorie Schwarz and Alan Schwarz.
She is survived by her children, Jeffrey Hines (Wendy) and Jennifer Robertson (James) of Houston; her grandchildren, Laura Hines of Chicago, Matthew Hines (Clare) of San Francisco, Adam Hines of Chicago, Cary Hines of Houston and Codi Robertson of New York; her step-grandchildren, Nathan, Jami Souza and Christy Robertson of Houston; her niece, Carey Millard of Bridgehampton, NY; her nephews, John French of Greenwich, CT , and Alan Stock of Los Angeles; and Cathleen Miller of Warren, VT, and Water Mill, NY.
A granddaughter of the late F. A. O. Schwarz, founder of the toy firm bearing his name, Mrs. Hines was an alumna of the Brearley School, Smith College and the Department of Occupational Therapy of Columbia University. After moving to Houston in the late 1940s to work for the Cerebral Palsy hospital and the VA, she met Gerald D. Hines and was married in 1952. During their 28-year marriage, he started his namesake firm, Hines, and built it into an internationally respected real estate development firm.
Among her many pursuits in Houston was a love of tennis as she rose to the rank of city champion multiple times. She also won several national tournaments including one in Nashville where she was presented with the trophy by Minnie Pearl. She was also a talented potter and an avid poker player with many dear friends. She was committed to community endeavors including Interfaith Ministries and land conservation efforts.
In 1974 Dot and Cathleen bought a house on Prickly Mountain in Warren, VT, and moved into it in 1980. Dot started Covered Bridge Pottery in Waitsfield in 1981. She also had a house and a studio in Water Mill, NY, and would sell many of her pots at benefits for The Group for the East End in Southold, NY.
Donations may be made to the Vermont Natural Resources Council in Montpelier, VT, or Friends of the Mad River in Waitsfield, VT, or other charities of your choice.