James N. Marcotte
Written by

Submitted by family

Published in Obituaries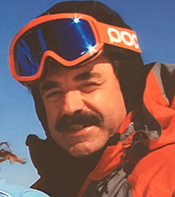 James N. Marcotte of Wellesley, Massachusetts; Waterbury, Vermont; and Boothbay Harbor, Maine. He was 61 years old and passed away after being stricken with AML leukemia and many complications. Owner of Dovercraft Construction in Wellesley for over 40 years. Former president and board chairman of the Eastern Massachusetts Chapter of the National Association of the Remodeling Industry. In his years on the board, he served as chairman of the Ethics Committee, president's Advisory Council and as a mentor to many young remodelers and builders. He was awarded the EM NARI Member of the Year Award in March of this year.
In 1981, Dovercraft was hired to help restore the Bigelow house in Newton, MA, for the PBS series This Old House. Jim was featured in many episodes and in the book published to accompany the TV series as the expert for the challenging replacement of the intricate cedar shingle details on the entire structure. The Bigelow house was designed by renowned architect Henry Hobson Richardson and featured many elements that Jim came to love so much that his own home in Wellesley has eyebrow window features, one of Richardson's trademark details. This experience gave Dovercraft the wonderful opportunity to forge lifelong friendships with many of the other contractors on the show that can still be seen today.
He also served in many capacities with the Wellesley Historical Society since 1980. Jim joined the board in 2005, serving six years as a director and three years as second vice president. He actively participated on various committees and in society events, and sponsored numerous events through his company, Dovercraft Construction. Jim was instrumental in maintaining the society's buildings and properties and played an important role in planning the society's new headquarters as chairman of the building and facilities committee. He worked tirelessly over the past three years on coordinating the design and construction phase for the renovation of the society's new home, the Stanford House.
The Historical Society Scholarship was established in 2008 at the suggestion of Jim and his wife and they have been involved in the awards to the present day. To date, the program has awarded 22 scholarships to graduating Wellesley High School seniors.
Jim was a member of the Boothbay Harbor Historical Society, the Waterbury, VT, historical society, Ski Museum of NE, New England Wild Flower Society, and Boothbay Harbor Opera House, supporter of SPIN Inc., Save a Dog, Defenders of Wildlife, Green Mountain Club, Boothbay Harbor Land Trust and Coastal Maine Botanical Gardens.
Survived by his wife, soulmate, and business partner of 40 years, Kimberlee Dow; his border collie, Anniemae; and Molly kitty. He was predeceased by his golden retrievers, Coca, Dylan, Meesha and Sam; and kitties, Evan, Bill and Monty. James was born in Boston. He is survived by his siblings, Judith Marcotte, Sr. Benigna, Concord, NH;
Daniel and Nancy Marcotte, North Hampton, NH; Al Marcotte, Charlestown, MA; Joel Marcotte, Frederick, MD; and Lucy and Ted Mottola, York, Maine. Nephews and nieces, Stephen, Amy, Joshua, Colleen and Ashley Marcotte, William Dow, Neile, Nicole and Ted Mottola; and was predeceased by Kristen Marcotte.
Jim was an extremely accomplished skier and he loved to travel the U.S. and Canada finding challenging locations to master the mountains by helicopter, backcountry and lift service, meeting lifelong friends wherever he went to ski. He was a multiple level black belt in Tae Kwon Do and an avid outdoor adventurer. In 1986, Jim and his wife renovated a historic building in Waterbury, Vermont. The Stagecoach Inn was the original meetinghouse for the state of Vermont prior to establishing Montpelier as its capital. They ran it as successful business, a bed and breakfast, for four years after the restoration of three years. A collector of classic British cars and motorcycles he would proudly take to events in New England to show and meet other enthusiasts.
A fund has been established to benefit the EM NARI Scholarship Fund. Donations can be made to the James Marcotte Fund c/o Boston Private Bank, 336 Washington Street, Wellesley, Massachusetts 02481.
Donations may also be sent to the Dana Farber Cancer Institute: DFCI Adult Leukemia Research Fund Attn: Dr. Eric Winer, Hematologic Malignancies Division, Dana-Farber Cancer Institute, 450 Brookline Avenue, Boston, MA 02215.
A service to celebrate his life will be held at the Wellesley Universalist Unitarian Church, 309 Washington Street, Wellesley Hills, Massachusetts 02481, at 1 p.m. on Thursday, June 8, 2017. To send online condolences please visit www.perkinsparker.com.