Theodore J. Willis
Written by

Submitted by family

Published in Obituaries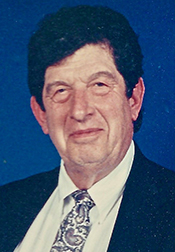 Theodore J. Willis, 83, passed away Tuesday, May 30, 2017, surrounded by his family at the University of Vermont Medical Center in Burlington following a brief illness. He was born on November 22, 1933, in Boston, Massachusetts, the only child of the late Luella (Ripley) Willis and Edward Willis.
Ted graduated from Rutland High School and received an associate degree in criminal justice from Vermont College. He also served in the U.S. Air Force. Following his military service, he returned to Rutland where he joined the Vermont State Police as a dispatcher. On October 19, 1958, he married Dorothy Jean Sheldon, who predeceased him in 2014 after 55 years of marriage.
Ted spent 29 years working for the Vermont Department of Motor Vehicles as a license examiner and then as a district inspector until his retirement in 1985. He then spent many years delivering mail in Waterbury Center, Stowe and Waitsfield.
Ted was a lifetime member of the National Ski Patrol and patrolled for many years at Killington, Pico and Bolton Valley. He served as a justice of the peace in Waterbury and volunteered for many organizations including the American Red Cross, Waterbury Ambulance Service and Habitat for Humanity. He enjoyed skiing, sailing, camping, travel, reading and spending time with family and friends.
Ted is survived by his daughter, Linda Willis-Pendo, and her husband, Stephen Pendo, and the joy of his life, granddaughter Alexandra Pendo, all of Waterbury. He is also survived by his beloved cats, Indy and Shadow, and by his dog, Teddie.
According to Ted's wishes, there will be no service or calling hours. Memorial contributions may be made to the Waterbury Public Library, 28 N. Main Street, Waterbury, VT 05676. Perkins-Parker Funeral Home and Cremation Service is in charge of arrangements. To send online condolences please visit www.perkinsparker.com.