John J. Sherwin
Written by

Submitted by family

Published in Obituaries
John J. Sherwin
(1922-2016)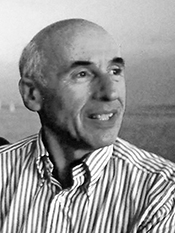 John J. Sherwin of Bragg Hill Road, Fayston, and Rye, New York, died peacefully on December 27, 2016, age 94, at his home at The Osborn, Rye, NY. A longtime Rye resident, he was born in Berlin, Germany, in 1922, and raised in Switzerland. As a teen he was an avid ski racer and rowed crew on Lake Geneva. Leaving Switzerland in 1942, he traveled through occupied France to get to the U.S. On arrival he joined the Army, where after basic training he was selected for the Counter Intelligence Corp (CIC). He was posted to Europe in 1945-1946. After the war he earned his chemical engineering BS and MS from Columbia University. He met his future wife, Mary Eileen Dyer, on a Columbia Ski Club trip to Mt. Tremblant, Quebec.
John had a long career in the ski industry, where he founded Sport Imports in the 1960s and subsequently Sport Specialists Ltd. – a consortium of independent ski shops. He is survived by three sons: George D. Sherwin (Cynthia), Peter F. Sherwin (Henrietta) and Robert S. Sherwin (Hong), and seven grandchildren. He was predeceased by his wife, Eileen (2011), and his son, John E. Sherwin (1957).
He loved to ski, sail and play tennis, and liked nothing more than to be on the trails at Mad River with his grandchildren or traveling the world with Eileen. He first came to The Valley to ski Mad River when it opened in 1949, returning every year since and skiing until the age of 87. He and Eileen loved The Valley in all seasons.
A remembrance will be held at The Osborn on March 31, 2016, from
noon to 2 p.m. Memorial donations may be made to the Nature Conservancy at 4245 N. Fairfax Drive, Suite 100, Arlington, VA, 22203.