Bruce Donald Cota
Written by

Submitted by family

Published in Obituaries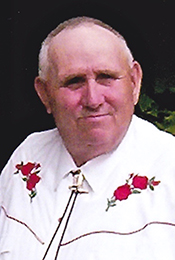 Bruce Donald Cota, 74, passed away peacefully at his home at Evergreen Place in Waitsfield with his wife, Helen Robinson, at his side, on Thursday, February 2, 2017. Born in Warren on November 8, 1942, he was the son of the late Donald R. and Ruth (Fuller) Cota.
He had two brothers, Craig Cota and wife, Joan, who survives, and Lyle Cota, who has passed; and a sister, Marion Turner, who has passed. He had six children, Barbara, Tina, Margaret, Mindy, Julie and Richard; 20 grandchildren, 22 great-grandchildren and three great-great-grandchildren. He had two wives, former wife Deloris (Sue) Cota and now wife Helen Robinson. He was a very lucky man to have these two lovely women in his life and they were lucky to be in his life, too.
He worked many jobs throughout his life, but his longest was farming. He retired at age 64. He was a good father but a better friend as he got older. He will be missed a whole lot by all who knew him.
A memorial reception will be held from Evergreen Place, 5308 Main Street, Waitsfield, on Sunday, February 12, 2017, from 1 to 4 p.m. For those who wish, memorial gifts would be appreciated to the Mad River Valley Community Fund, P.O. Box 353, Waitsfield, VT 05673. Assisting the family is Perkins-Parker Funeral Home and Cremation Service in Waterbury. To send online condolences please visit www.perkinsparker.com.