Threat of violence at Harwood Union
Written by

The Valley Reporter

Published in News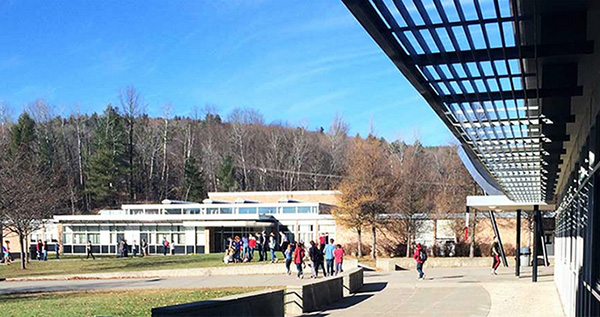 Threat of violence at HU
(This was received via email from HUUSD superintendent Brigid Nease just now.)
Good evening,
I am sorry to contact you in this way at this hour. It has taken until now for Lisa Atwood and I to get a plan in place, while working with the Vermont State Police. Building principals should share this information with staff as you see fit. This message is being sent to: all HUHS staff and parents, our board, central office staff, all building administrators, and local media. You all will be updated as more information becomes available. I ask that everyone be good messengers keeping the facts straight, so we can serve our communities and keep all students safe to the best of our abilities.
Best,
Brigid
December 4. 2018
Dear HUUSD Students, Parents, Faculty and Community Members,
I regret that I need to contact you this evening with unfortunate news. Between 4:30 and 4:45 today, a Harwood Union HS custodian discovered a threatening message written with liquid soap on the mirrors of a boys bathroom in the high school. The message said, " I am going to kill you all".
Our team is in the process of implementing our crisis intervention plan and beginning a full investigation. I understand that some community members may have heard rumors about this as reports of such are coming in. I want you all to know the facts of what we know so far.
A full report has been made to the Vermont State Police and we are working closely with them. School will remain open and a police presence will be at HUHS until further notice. Please speak with your students. We need to hear from anyone who may have information about this situation.
Every safety precaution possible will be taken until we can determine exactly what happened and who did this. In these times, we take every action very seriously and act accordingly.
We will keep you all updated as is reasonable and allowable until we get to the bottom of this. I am so saddened that this is happening in our caring, wonderful HUUSD community.
Sincerely,
Brigid Nease
Superintendent
--
Brigid S. Nease
Superintendent of Schools
Harwood Union Unified School District - HUUSD
340 Mad River Park
Suite 7
Waitsfield, VT 05673
(802) 496-2272 ext. 114