Category: Sports
Created on Thursday, 23 January 2014 10:32
Last Updated on Thursday, 23 January 2014 10:32
Published Date
Written by Steve Skilton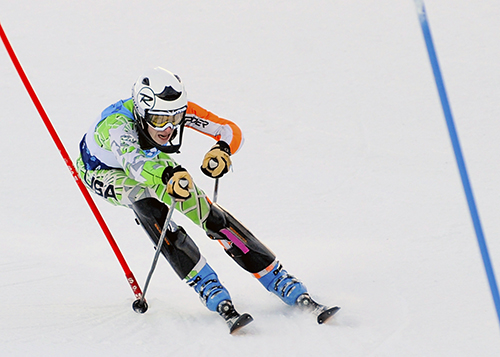 By Steve Skilton
On Monday January 20, the Harwood Union alpine teams competed at the Middlebury College Snow Bowl in a two-run slalom. It was a good day for both teams with the boys placing second and the girls third overall in a field of nine teams.
Junior Megan O'Shea in second place and Mercedes Woolley in 10th got the Harwood girls off to a great start with two solid runs for the team. Sarah Wry, 18th, Piper Beilke, 19th, Maddie Lowe, 20th, Ragan McMann, 29th, Anna Belongia, 31st, and Lauren McMann, 35th, all skied well in the event and gave the Harwood team a good result overall in the meet.
Senior Hobey Weston, 4th, John Eagan, 6th, and Matt Crowell, 10th, jump-started the boys' team, all putting in two fine runs. Ben Friedman, 19th, Alec McGlynn, 22nd, Parker Herilhy and Malcolm Purinton, 38th, all skied solid runs and helped the team to an overall great finish.
The teams head to Lincoln Peak Saturday, January 25, for another slalom event.