Category: Sports
Created on Thursday, 19 September 2013 11:32
Last Updated on Thursday, 19 September 2013 11:32
Published Date
Written by VR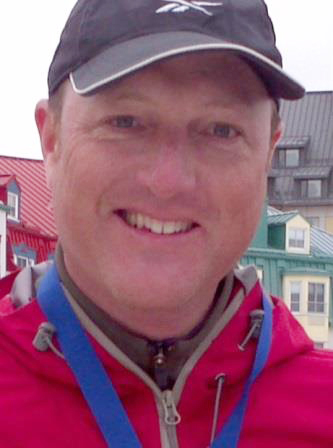 Mark Haberle of Waitsfield has been named to the U.S. Telemark Association's (USTA) National B Team for the upcoming winter season.
Haberle learned to ski in the mountains of western Connecticut where he grew up, and he first freed his heel while working for the Appalachian Mountain Club in Pinkham Notch, New Hampshire. Haberle had competed on his alpine ski racing team in college, and throughout the 1990s he continued to race—but this time telemarking.
When he moved to Waitsfield, Haberle raced with sponsorship from Sugarbush Resort before blowing out his knee in 2000. Now back in the racing game, Haberle hopes to stay there. "Given the caliber of athlete in telemark racing these days, my overall goal is simply to stay competitive," Haberle said in his bio on usta.org, adding that it would be great to break into the top 10 on the points list this season.
"My goal for the sport is to develop a greater awareness of telemark racing regionally, bring in some new, younger racers from the Mad River Valley and foster a growing north-south relationship with our Canadian brethren," Haberle said.
Haberle loves telemark racing for the physical challenge, but "at the same time it is extremely fun and has—far and away—the most open, warm and welcoming group of people you could find in a competitive sport."