Category: Sports
Created on Thursday, 15 August 2013 11:24
Last Updated on Thursday, 15 August 2013 11:24
Published Date
Written by VR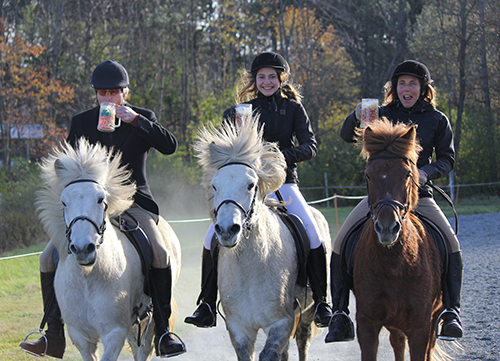 The Katla Icelandic Horse Club will be sponsoring a schooling horse show on Saturday, August 17, from 10 a.m. to approximately 1 p.m. Come see Icelandic horses show their famous gaits in the traditional Icelandic manner on a 200-meter oval track.
This "schooling show" is an informal show in which participants receive official FEIF-judged scores and comments and may ask questions in a relaxed educational setting. The show will take place on the property of Richard Davis and Marilyn Blaess at 346 Big Basin Road in North Fayston and is open to the public. Visitors are asked to check in at the barn upon arrival and bring their own chairs.
For further information call (802) 496-3131 or visit www.katlaicelandichorseclub.com.