Category: Sports
Created on Thursday, 01 August 2013 00:56
Last Updated on Thursday, 01 August 2013 00:56
Published Date
Written by VR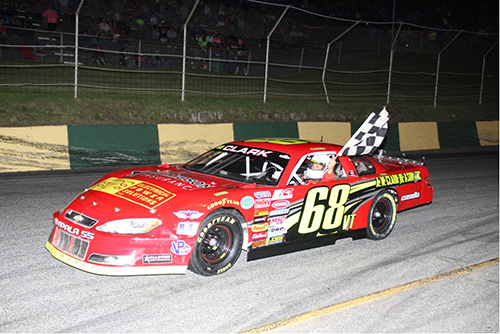 Brooks Clark of Fayston won the Times Argus 75-lap Late Model event on mid-season championship double-points night at Thunder Road International Speedbowl in Barre on Thursday, July 15, despite losing a half-track lead with only eight laps to go.
Last Thursday's win was Clark's second of the season and he thanked his team for rebuilding his car after a hard crash the previous Sunday, July 21, in the ACT International 500 event at Airborne Speedway in Plattsburgh, New York. "It's been a long week for my crew," he said.
Also last Thursday, Troy Kingsbury of Waitsfield finished ninth in the Allen Lumber Street Stocks event.