Category: Sports
Created on Thursday, 13 June 2013 14:12
Last Updated on Thursday, 13 June 2013 14:12
Published Date
Written by VR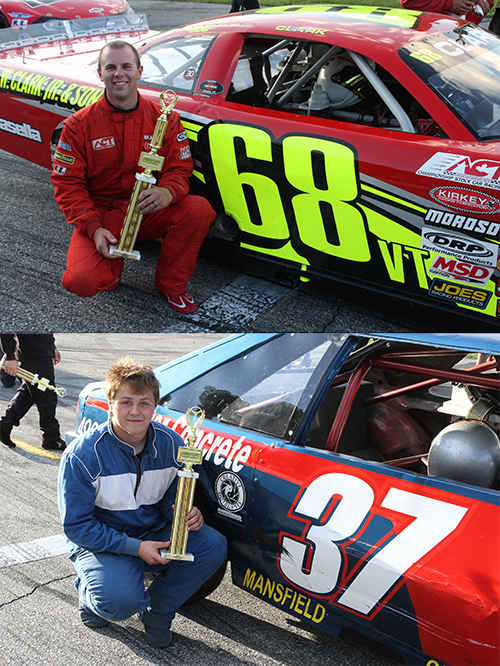 Sunday, June 9, was a big day for Valley race car drivers, with Brooks Clark of Fayston and Kyle Streeter of Waitsfield both picking up their second career victories at the Thunder Road International Speedbowl in Barre.
Clark held off seven-time American Canadian Tour champion Jean-Paul Cyr to win the WLVB Twilight Event. He took an early lead and appeared to be in control of the race until Cyr snuck on to his back bumper. Clark stayed in his high lane position and withstood a late attack from Cyr to cross the finish line first.
"I didn't know if going high was a great idea with someone as good as Cyr coming," Clark said after the race, "but it really worked out. This is awesome. I couldn't have asked for anything more."
Streeter held off defending champion Nick Pilotte and Bunker Hodgden to win the Allen Lumber Street Stock Event. He took the lead in the fifth lap of the 25-lap race, followed closely by veterans Alan Maynard and Troy Kingsbury of Waitsfield. In lap 10, Kingsbury was involved in a spin with 2011 champion Greg Allen that sent both drivers to the back of the field. Streeter crossed the line first and Kingsbury came in 12th.