Category: Sports
Created on Thursday, 13 December 2012 11:08
Last Updated on Thursday, 13 December 2012 11:08
Published Date
Written by VR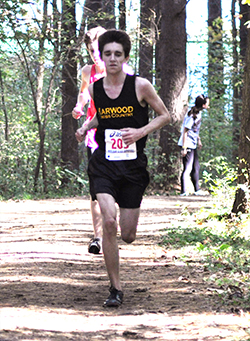 Harwood junior Geoffrey Kazlow, Moretown, ran to a 35th place finish out of a field of 101 runners from across the nation at the Junior Olympics held by the American Track and Field Association on December 8 in Albuquerque, New Mexico. The 5k course posed no difficulties for the Highlander runner coached by John Kerrigan, although the mile high altitude of Albuquerque slowed the times for all but the runners used to training at such heights.
Vermont's only other runner in the race, a senior from St. Johnsbury Academy, finished 45th. Kazlow is already looking forward to competing at next year's Junior Olympic championship in San Antonio, Texas, a city at an altitude similar to Vermont.