Category: Sports
Created on Thursday, 11 October 2012 09:25
Last Updated on Thursday, 11 October 2012 09:25
Published Date
Written by Peter Oliver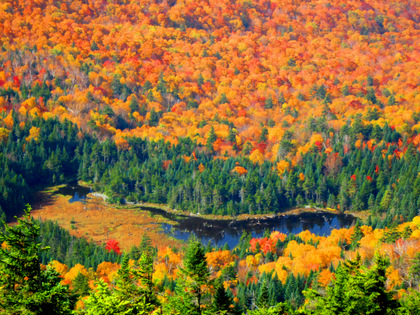 You know the old saying: Records were made to be broken. Unfortunately for Tim Ahearn, a tall and spindly speedballing cyclist from Woodstock, Connecticut, the Allen Clark Hill Climb record was not made to be broken this past weekend.
Ahearn boarded his paper-light two-wheeler at the start at Route 100 and Route 17 and was no doubt close to a record pace in negotiating the last, left-handed hairpin on the 6.2-mile course to the top of App Gap. But at that point, an annoying headwind in the final half mile squelched any record-breaking hopes. His time of 24:48 fell just 21 seconds short of the record set two years ago by former Valley resident Charles McCarthy, yet it was still the second-fastest time ever recorded in Allen Clark competition. No record, perhaps, but not so shabby.
It was also good enough to make the very swift times of second- and third-place finishers William Crabtree and Gerry Clapper, respectively, seem downright pedestrian. Crabtree, a 20-something youngster,  posted a 27:04, while Clapper, representing the 50-and-over gang with distinction, registered a 27:14. They were times of perhaps winning caliber in another year. This go-round, however, Ahearn smoked the field with what yacht racers call a horizon job.
In the women's competition, Paula Brunetto of West Cornwall, Connecticut, posted the fastest time of 30:52. And she had to push pedal to the metal just to stay ahead of ageless local legend Audrey Huffman, who was second with a time of 32:54.
With training time now severely constrained by the responsibilities of motherhood, Huffman, nevertheless, continues to confirm that, in the realm of such aerobic nonsense as trying to ride a bike uphill as quickly as possible, she is a natural. In fact, the day before Allen Clark, she was the quickest woman to the top in the Stark Mountain Hill Climb, the annual run from the Basebox to the Single Chair summit at Mad River Glen. That earned her bragging rights as the 2012 run-and-ride duathlon champion, with all of its attendant glory and a gift certificate from Fitwerx as her prize.
And when it comes to duathlon champions, there must be something in the water along Brook Road in Waitsfield. The top male duathlete was Terry Kellogg, who lives directly across the road from Huffman. There have no doubt been numerous Huffman-Kellogg snowball fights and other such shenanigans among junior members of the families, but the adults are pretty competitive, too, at least when it comes to heavy-breathing sports.
Kellogg was also fastest among Valley riders who participated in the Allen Clark race, with a time of 29:56 that landed him in second in the men's 30-and-over age group. Other Valley riders who completed the ride were Caleb Kessler, Marc Hammond, Roger Quirion, 70-plusser Pierre Swick, and junior sensation Toby Lanser. Curiously absent, however, was pre-registrant Jon Jamieson. JJ, as prez of a great insurance company, normally responds with unerring promptness to those in The Valley in need, but he was unable to answer the bell when his Allen Clark start time was called at 10:34 a.m. Perhaps daughter Isabelle diverted his attention to some more pressingly important, kids-related activity. Darn kids – always a priority.
Regardless of who did or didn't ride, the Allen Clark race was again a big success for the event beneficiary, Vermont Adaptive Ski and Sports. Toward that end, a big heaping of thanks goes to local sponsors Waitsfield Telecom, Jamieson Insurance, Cold Hollow Cider Mill and Stark Mountain Bike Works. For full results, go to achillclimb.org.