Category: Sports
Created on Thursday, 06 September 2012 09:24
Last Updated on Thursday, 06 September 2012 09:37
Published Date
Written by VR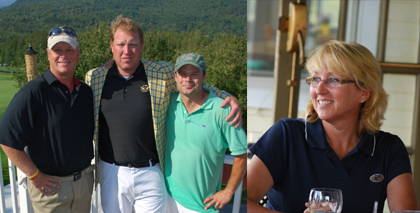 Sugarbush Golf Course club championship
Anyone around the Sugarbush Golf Club the weekend of August 25 experienced a highly competitive club championship for both the ladies and men. Kim Whitworth emerged from a talented field to capture the 2012 Women's Club Championship. She was followed by Alisa McGowan and Lolly Katz, respectively.  The outcome of the Men's Club Championship remained in doubt until the 18th green as Chris Austin survived strong charges from John Parsons and Nate Bedford.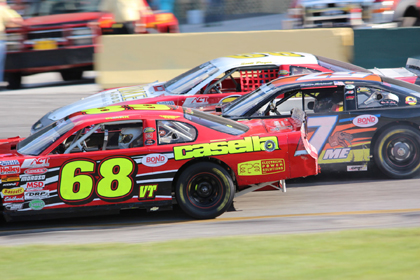 Clark places sixth in Labor Day race
Fayston's Brooks Clark placed sixth in the 34th annual Bond Auto Labor Day Classic held on Sunday, September 2, at Thunder Road. The 200-lap event was won by eight-time champion Brian Hoar of Williston, followed by Wayne Helliwell Jr. of Dover, NH, and three-time Thunder Road track champion Cris Michaud of Montpelier, in second and third, respectively. Dave Pembrook, Middlesex, finished 16th.
Local drivers finishing in the Bond Auto Tiger Sportsman division were Shawn Fleury, Middlesex, 11th; Jason Woodard, Waterbury Center, 12th; and Josh Demers, Middlesex, 18th.
In the Allen Lumber Street Stocks, Waitsfield's Troy Kingsbury placed 15th and Bob Eldred of Waterbury finished 21st.
Thunder Road will host the ACT Tour drivers on Sunday, September 30, for the 50th People's United Bank Milk Bowl, where they will be joined by final championship races for both the Bond Auto Tiger Sportsman, and Allen Lumber Street Stocks. Post time is 1 p.m.