Category: Sports
Created on Thursday, 19 July 2012 10:43
Last Updated on Thursday, 19 July 2012 10:45
Published Date
Written by vr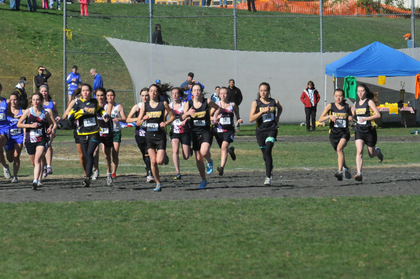 ---
Results from the Harwood Highlanders Running Series' most recent race, which took place on July 13 on the fields behind Harwood Union High School, are in!
For the 3-mile trail race, the top junior boy was Geoffrey Kazlow of Moretown with a time of 19:45 and the top junior girl was Marla Davidson of Warren with a time of 24:38. The top master's male was Fred Gillen of Duxbury with a time of 20:52, and the top master's female was Tara Cohen of Fayston with a time of 27:00.
The runners represented every town in the Harwood school district! The series will continue to run every Friday between now and August 24, with the next race scheduled for July 20. All proceeds will benefit the Harwood cross country team.
Registration for each race begins at 5:30 p.m. the day of the race and the race starts at 6 p.m. Races include a 5k fun run (timed or untimed) as well as a 1-2 kids' run, and they rotate weekly between three courses. There is a small fee for adults and teenagers. Kids ages 12 and under race for free.