Category: Schools
Created on Thursday, 23 August 2012 11:42
Last Updated on Thursday, 30 August 2012 16:50
Published Date
Written by VR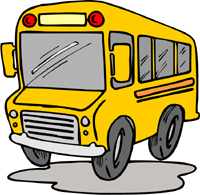 Wendy Cobb, the new principal of the Warren Elementary School, is looking forward to the start of school. Cobb was hired last spring and had the opportunity to work with outgoing principal Andreas Lehner through the end of the school year.
"I know I've got some big shoes to fill and I'm looking forward to it," she said this week.
Cobb recently moved to Warren from Burlington so that she can be part of the community. When school opens on August 29, Cobb expects at least nine more students than last year, plus the possibility of another three students, bringing enrollment up to 174.
Also new at Warren this year is a brand new 2013 school bus and a brand new school bus driver. Travis Morse, a Warren resident whose daughter is starting preschool at the school this fall, was hired to replace longtime school bus driver Ken Blair who retired. Morse's wife Amanda works as a substitute teacher in the Washington West School District as well.
Work on a new classroom, on the second floor of the school above the existing kitchen/cafeteria area, is already under way and that space is expected to be completed by the end of the year. When that space is done, it will be a fifth-grade classroom. Until it is done, that class of students will be working in the music/French room and the music and French teachers will be traveling to individual classrooms.
Jane Spina, Warren, has been hired as the new fifth-grade teacher and her kids attend the Warren School. Andrea Petrasch, Duxbury, will be a new paraeducator at the school this year and Jane Wolman, a former special educator, will be working at the school as a teaching assistant until December.
Warren students will participate in a variety of residency programs this year, including a Bread and Puppet segment, a theater residency, the Four Winds program and a gardening residency with Jeannie Sergeant.