Category: Obituaries
Created on Thursday, 29 May 2014 00:11
Last Updated on Thursday, 29 May 2014 00:11
Published Date
Written by Submitted by family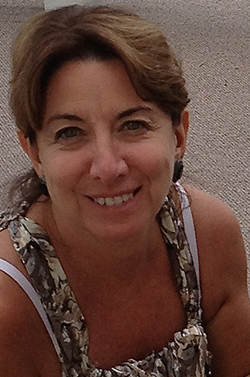 Maria A. Hallam (D'Avolio), 52, passed away in the comfort of her home and family in Fayston on Monday evening, May 26, 2014. Born in Boston on October 17, 1961, she was the daughter of Ronald and Marguerite (Daly) D'Avolio. On October 10, 1992, Maria married Andrew J. Hallam in Peabody, MA.
Maria was a graduate of Bishop Fenwick High School in Peabody, MA, and continued her education at Bentley University in South Waltham, MA, where she earned her bachelor of science degree in marketing management. Maria began her career as a site manager for Weston Associates and then worked as a property manager with Progressive Management, both in Boston.
Moving to Vermont in 1994, Maria was employed by Summit Property Management Group in Burlington where she has been responsible for all low-income housing tax credit and regulatory compliance. Her responsibilities included Rural Development 515 units, the HOME program and project-based Section 8 housing in Vermont, New Hampshire, New York and Massachusetts.
Active in many outdoor activities, Maria especially enjoyed alpine and cross-country skiing, mountain and road bicycling and running. She translated these interests into helping children by volunteering for the Girls on the Run program and the Winter Sports programs for many years where her children attended schools in Fayston. Maria also served on the board of directors for the Waitsfield Children's Center in Waitsfield.
Maria is survived by her husband of 21 years, Andrew J. Hallam, of Fayston; their children, Keara E. Hallam and Trevor A. Hallam, both at home in Fayston; her parents, Ronald and Marguerite D'Avolio of Peabody, MA; her sister, Rhonda Doherty, and her husband John Paul of Plainville, MA; her brothers, Michael D'Avolio, and his wife Lynn of East Boston, and Daniel D'Avolio, and his wife Lori of Lynn MA; as well as nieces, nephews and extended family.
A Mass of Christian Burial will be celebrated from Our Lady of the Snows Catholic Church in Waitsfield on Friday, June 6, 2014, at 2 p.m. with a reception to follow at the Round Barn Farm, 1661 East Warren Road in Waitsfield. Inurnment will take place at Bragg Hill Cemetery in Fayston. The family requests that flowers be omitted; rather memorial gifts would be appreciated to Central Vermont Home Health and Hospice, 600 Granger Road, Barre, VT 05641 (www.cvhhh.org.). Assisting the family is Perkins-Parker Funeral Home and Cremation Service in Waterbury. To send online condolences visit www.perkinsparker.com and Facebook.