Category: Obituaries
Created on Thursday, 22 May 2014 11:18
Last Updated on Thursday, 22 May 2014 11:20
Published Date
Written by Submitted by family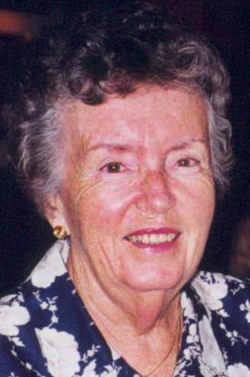 Margaret (nee Thornton) Fitz Maurice, 89, of Tinton Falls passed away on Friday, May 16, 2014, at Jersey Shore University Medical Center, Neptune. Margaret was born in Newark, NJ, and grew up in Maplewood, lived in Livingston and Maplewood before moving to Brielle in 1983 and subsequently to Seabrook in Tinton Falls. She attended Columbia High School and The Berkeley School in East Orange. She worked as a legal secretary in Newark and for AT&T in New York. After raising her family she became a real estate associate in Maplewood and Spring Lake. Margaret was a volunteer for many years for the American Cancer Society and the VNA of Monmouth County and also for Seabrook's Benevolent Care Fund.
She was predeceased by her son, Donald J. Fitz Maurice Jr.; her sister, Marie Thornton; and her brother, Edward J. Thornton. She is survived by her husband of 64 years, Donald J. Fitz Maurice of Tinton Falls; her children, Kathy M. Fitz Maurice of Maplewood, NJ, Michael Fitz Maurice of Spring Lake, NJ, Timothy Fitz Maurice of Elkton, MD, Patricia Weston of Waitsfield, VT, and Paul and Joyce Fitz Maurice of Millburn, NJ. She also leaves her grandchildren, Kelly Fitz Maurice and Hobey Weston; and her brother, John Thornton.
Family and friends attended a visitation on Tuesday, May 20, from 4 to 8 p.m., at Orender Family Home for Funerals, 2643 Old Bridge Road, Manasquan, NJ. A Mass of Christian Burial was held at 10:30 a.m. Wednesday, May 21, at St. Catharine's RC Church, Spring Lake, NJ. Burial followed at St. Catharine's Cemetery, Sea Girt, NJ. In lieu of flowers, memorial donations may be made to the Seton Hall Prep Donald J. Fitz Maurice Jr. Chapel Fund, 120 Northfield Avenue, West Orange, NJ 07052. To send condolences to the family visit www.orenderfamilyhome.com.