Category: Obituaries
Created on Thursday, 17 April 2014 09:50
Last Updated on Thursday, 17 April 2014 09:52
Published Date
Written by Submitted by family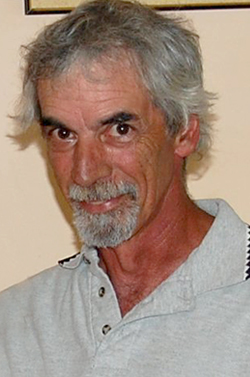 Terry G. Roy, 55, passed unexpectedly at his home in Winter Haven, FL, on March 15, 2014 He was born December 5, 1958, the son of Wilfred J. Roy and Geraldine (Roy) Lyman. He graduated from Champlain Valley Union High School (CVU) in 1976. In 1984, he moved to the Mad River Valley where Terry spent the majority of his life living and working.
For many years Terry owned and operated his own landscaping/logging business. More recently, he was employed by Sugarbush Resort, FG White and as a long haul truck driver. At the time of his passing he was working for T. Wayne Hill Trucking in Florida.
Terry's hobbies included many years as a stock car driver at "The Nations Site of Excitement" Thunder Road in Barre, VT, and Plattsburg's' Airborne Speedway as well as spending time at camp on Lake Carmi with family and fishing with his stepfather.
He moved to Florida in recent years to care for his mother and stepfather.
Terry is survived by his third wife, Barbara (Bryant) Roy of Vergennes; his mother, Geraldine (Geri) Lyman of Winter Haven; a daughter, Jessica (Heath) Swan and her husband Richard of Fairfax, and her mother Tina Heath of Barre; a daughter, Kailey Roy and her fiancé Werther Bentiné-Torres of Fayetteville, NC, and a son, Jordan Roy of Fayston, and their mother, Susan (McKenney) Klein; two stepbrothers, Greg Lyman of Hinesburg and his family and Brian Lyman of Fairfax and his family. He was predeceased by his father, Wilfred Roy, in 1974 and his stepfather, Rodney "Bud" Lyman, in 2012.
Graveside internment services will be held in the spring and further details will follow this announcement.