Category: Obituaries
Created on Thursday, 09 January 2014 12:28
Last Updated on Thursday, 09 January 2014 12:28
Published Date
Written by Submitted by family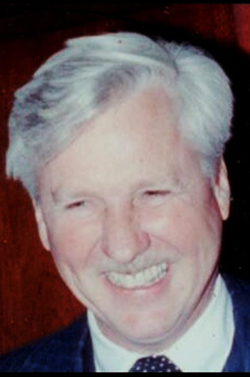 John Olsen, 72, of Warren passed away peacefully in his home on December 9, 2013, after a short battle with cancer. John was born in Stratford, CT, on February 5, 1941, to Haakon and Edith Olsen.
John's love of family and friends was known by all who had the opportunity to know him. John is predeceased by his first wife, Sue Olsen. John introduced Sue to the Mad River Valley and skiing and in 1971 while living in Norwalk, CT, they built a home in Warren that would allow them to share their love of skiing, golf, tennis and The Valley with their friends and family. They opened their hearts and home in Warren to their family and extended family of friends. In 1978, John and Sue sold their home in Reading, MA, to live full time in their Warren home. Their home is best remembered by a Ralph Waldo Emerson quote that hangs in their home, "The ornament of a house is the friends who frequent it." Their home contained hundreds of "ornaments."
As a founder of the Mad River Glen Co-op, John was instrumental in negotiating the sale of Mad River Glen to its shareholders. John was easy to recognize on the slopes in his headband, white hair and red suspenders or enjoying a Budweiser with fellow MRG skiers in General Stark's Pub.
John was passionate about his career as a financial analyst and was employed by LPL Financial.
John served as a role model to many in his belief that we should make the most of every day and embrace time and people. There was always room for another person at the table and time for another drink, another story and yet another story. He lived his life free of regret and full of joy and love. There is no greater testament to the quality of one's life than the people who frequent it. John was a hopeful, compassionate person who valued family and friends and he will remain forever alive in their hearts.
John is survived by his loving family including his wife Seddon Johnson, niece Debbie Johannesen and her husband Gary of Warren, nephew David Wicke and his wife Rebecca of Fairfield, CT, Ann Wicke of Norwalk, CT, great nieces and nephews Brian Wicke, Jessica Washington and her husband Julian, Erika Wicke, Kirsten Johannesen, Taylor Wicke and Cooper Wicke, brother-in law Fred Wicke and his wife Liz of Norwalk, CT, and Naples, FL, and many, many loving friends.
John is predeceased by his father and mother, Haakon and Edith Olsen, sister Jean Wicke and nephew Ron Wicke.
A celebration of John's life is planned for the spring/summer of 2014 for family and friends. In lieu of flowers, donations may be made in memory of John to Mad River Glen ski area or Mad River Valley Ambulance Service.