Category: Obituaries
Created on Thursday, 03 October 2013 12:07
Last Updated on Thursday, 03 October 2013 12:07
Published Date
Written by Submitted by family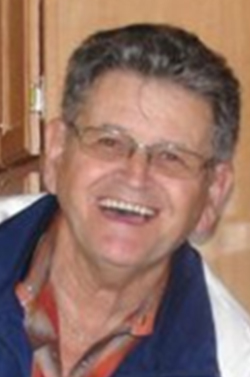 Francis W. Carlyle, 76, formerly of Waterbury, VT, and most recently of Ocala, Florida, passed away at his home on September 26, 2013, surrounded by his loving family.
He was born August 24, 1937, in Burlington, VT. He attended school in Waterbury and joined the Air Force in 1954 where he received recognition as an outstanding crew chief in the 1st Fighter-Day Squadron. After leaving the Air Force he worked for many years with Merrill Transport and Rock of Ages before returning to the service in the Army Guard from where he retired in 2000.
He leaves his loving wife, Ann-Marie (Wallace) Carlyle whom he married on December 22, 1959; his children and their spouses, grandchildren and great grandchildren, all of whom he loved beyond measure: Dion and Terri Carlyle, Tasia (Shawn), Kailey, great grandson Oliver; Mona and Gunner McCain, George (Caitlin), Ryan, great-grandchildren Adeline, Gunner and Finley; Marnie and Peter DeFreest, Jessie, Jillian (Micah), and Jordan (Alyson); Melanie and Chris Rutledge, Sydnie, Cameron, Alayna, great granddaughter Madelyn. He is also survived by his siblings, Ruth Richardson, Kenny Carlyle, Cheryl Brown, Bobby Carlyle, Lisa Barofio and Julie Moody, as well as by Jeff James, Larry Litchfield and Phillip Kellem who may not have been born as family but soon became it. He was predeceased by his mother, Helen Marie Carlyle; his stepfather, Kenneth J. Carlyle; and his father, Everest Stebbins.
Francis was an avid sports fan and loved his Boston Red Sox and NY Giants. He was also a kind and caring man with a big heart for not only people but animals as well. He would never allow anyone to harm toads in his garden and snakes in the stone wall. His dogs, "Hobbs," "Wallace" and "Cooney," never lacked for love or attention.
A celebration of his life will be held from 1 to 5 p.m. on Saturday, October 12, at 95 S. Main Street, Waterbury, VT (the yellow building next to the McCain Consulting offices). In lieu of flowers, contributions in his memory may be made to either the American Cancer Society or to your local Home, Health and Hospice.