Category: Obituaries
Created on Thursday, 19 September 2013 14:07
Last Updated on Thursday, 19 September 2013 14:07
Published Date
Written by Submitted by family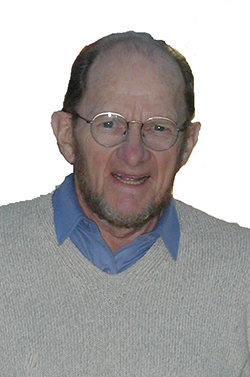 John Cooper Clayton, 88, of Placida, Florida, passed away on August 13, 2013, surrounded by his family in Concord, Massachusetts. He was born on March 30, 1925, in Irvington, New Jersey, to John and Bertha (McCandless) Clayton.
Jack grew up in Short Hills, New Jersey, and graduated from Millburn High School in 1943. He volunteered to serve in the U.S. Navy during World War II. Jack was assigned to the USS Montpelier as an electronics technician. The USS Montpelier, named for the city of Montpelier, Vermont, was a light cruiser and patrolled the South China Sea during Jack's time on board.
After the war, Jack attended Newark College of Engineering and received a bachelor of science degree in mechanical engineering. He later attended Rutgers University and received a master in business administration degree. Jack was employed by Aircraft Radio Corporation early in his career. He then founded and ran Somerville Equipment Company for many years.
Jack married Lillian May Neefus in 1952. They raised a family and lived in New Vernon, New Jersey, for 40 years. Last year, they celebrated 60 years of marriage. Jack's hobbies included woodworking, photography, gardening and reading. He also had a great love of boating and fishing. The family came to Waitsfield over 30 years ago for skiing at Mad River Glen. Jack skied briefly as a college student. He started skiing again when he was 50 years old and skied at MRG with family and friends until age 78.
Jack is survived by Lillian of Placida, Florida. His daughters are Judith Cornell of Whitefish, Montana, Barbara Clayton of Wenham, Massachusetts, and Elizabeth Clayton of Westford, Massachusetts. His grandchildren are Jack Whitehouse of Bozeman, Montana, and Christopher and Kathryn Shinopoulos of Wenham, MA.
A private family burial was held on August 19, 2013. Memorial donations can be made in Jack's name to Mad River Valley Ambulance Service, P.O. Box 305, Waitsfield, VT 05673.