Category: Obituaries
Created on Thursday, 12 September 2013 10:33
Last Updated on Thursday, 12 September 2013 10:33
Published Date
Written by Submitted by family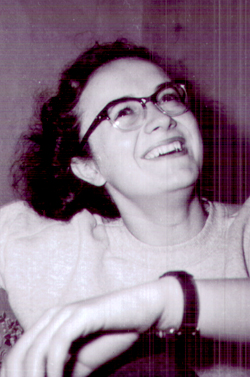 Jean J. Mishkit, 83, of Rochester, died Friday, September 6, 2013, at Gifford Medical Center in Randolph.
She was born June 30, 1930, in Rutland, the daughter of Merritt and Carrie (Mobus) Jones. She had lived in Warren and Granville for many years, before moving to Rochester in 2001. Jean was married to Melvin Mishkit in Warren on January 30, 1954. They operated Jel-Mel Wood Products in Granville. Melvin died in 2003. Jean was a member of the Community Church of Hancock-Granville and served as Granville Health Officer and on the Granville School Board.
Survivors include her sons, Stephen Mishkit of Granville and Daniel Mishkit of West Hollywood, CA; daughters, Katrina Morgan and husband Nelson of Rochester, Linda Woodard and husband Al of Manchester, NH, and Annie Stobbs and husband Howard of Tampa, FL; sisters, Reta Bean of Venice, FL, and Christina Smith of Concord, NH; and five grandchildren. In addition to her husband and parents, she was predeceased by brothers, Robert and Orvie Jones, and by grandson Joshua Woodard.
Memorial services will be held at 10 a.m., Saturday, October 5, at the Community Church of Hancock-Granville in Hancock with Rev. Wayne Holsman officiating. Burial will follow at Warren Village Cemetery. Contributions in her memory may be made to Gifford Medical Center, Garden Room Fund, P.O. Box 2000, Randolph, VT 05060 or to Visiting Nurses and Hospice of NH/VT, P.O. Box 976, White River Jct., VT 05001. Online condolences may be left at www.dayfunerals.com. Arrangements are by the Day Funeral Home in Randolph.