Category: Obituaries
Created on Thursday, 08 August 2013 11:43
Last Updated on Thursday, 08 August 2013 11:43
Published Date
Written by submitted by family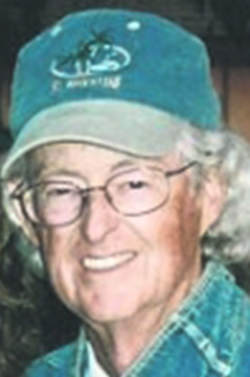 Bruce Ramsey Wade of Naples, FL, passed away on July 31, 2013, at Avow Hospice in Naples, FL.
Bruce was born in Bay City, MI, on September 21, 1939; he was the son of the late Beulah (Ramsey) and Dwayne Wade of Garden City, MI. Bruce is a graduate of Garden City High School and the University of Detroit School Of Architecture. Bruce's lifelong beloved career was in architectural and planning projects in Detroit and Birmingham, MI, Waitsfield and Burlington, VT, and Naples, FL.
Bruce was one of the founding architectural partners of CS Studios, Inc., a very successful and well-known architectural firm in Waitsfield, VT. Bruce's career as a dedicated architect spanned 41 years. He helped design many notable buildings in Naples including Sugden Theater and Cambier Park band shell and received many awards for his designs.
Bruce is survived by his beloved wife of 31 years, Elaine K. (Taboskey), and his wonderful daughter, Raychel Ella, who was the shining star in his life. We can't forget to mention his beloved dog, "Bernie," who was with him all the time. It is Bruce's wish that a celebration of his life be held by his family and friends at his most beloved and favorite place, "the golden sandy beaches" of his wonderful and cherished city of Naples.
Please join in the celebration of Bruce's life at the First Avenue North Beach on Saturday, August 24, 2013, at 11 a.m. The family has requested that memorial gifts be made to the Alzheimer's Association, 660 Tamiami Trail North, Suite 21, Naples, FL 34102, or Avow Hospice, 1095 Whippoorwill Lane, Naples, FL 34105.