Category: Obituaries
Created on Thursday, 08 December 2011 08:00
Last Updated on Thursday, 08 December 2011 13:42
Published Date
Written by Submitted by Family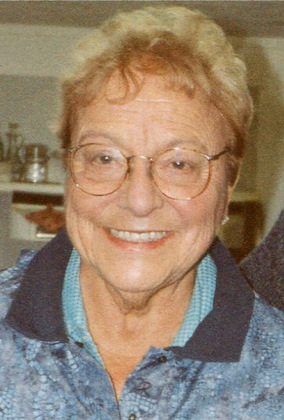 Elizabeth F. "Betty" Gallagher, 83, Moretown, passed away in the comfort of her family at the Central Vermont Medical Center in Berlin on Tuesday, November 29, 2011. Born in St. Albans on September 6, 1928, she was the daughter of the late James and Lena (Vaudrien) Fallon. On April 12, 1951, she married Robert C. Gallagher in St. Albans.
Betty was a graduate of Bellows Free Academy in St. Albans and then went on to work as a secretary for the George A. Soule Co. in St. Albans for four years. For the next 16 years, Betty was employed by the U.S. Immigration Service as a court stenographer, first in St. Albans and then in Burlington. Following her service there, Betty went to work with her husband in the family business, Gallagher Lumber Co. in Middlesex, where she managed the operation of the office, retiring in 2003.
In her leisure time, she enjoyed playing golf at the Blush Hill Country Club in Waterbury, fishing and deer hunting with her husband, vacationing in Tucson, AZ, in the winter and traveling throughout the western states.
Betty is survived by her husband of 60 years, Robert C. Gallagher of Moretown; their children, Ellen B. Gallagher of Barre and James F. Gallagher of Middlesex; and a sister, Janet Lohberg of Tucson, AZ.
Memorial services will be held from the Perkins-Parker Funeral Home in Waterbury on December 10, 2011, at 1 p.m. Spring inurnment will take place in the Irasville Cemetery in Waitsfield. For those who wish, memorial gifts would be appreciated to Central Vermont Home Health and Hospice, 600 Granger Road, Barre, VT 05641 (www.cvhhh.org). To send online condolences please visit www.perkinsparker.com and Facebook.