Category: Obituaries
Created on Thursday, 14 August 2014 10:50
Last Updated on Thursday, 14 August 2014 10:50
Published Date
Written by Submitted by family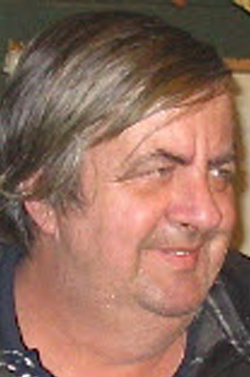 Walter J. "Walt" Mann Sr., 67, a longtime resident of Waterbury, passed away peacefully at Burlington Health and Rehabilitation Center on Sunday, August 10, 2014. Born in Montpelier on January 7, 1947, he was the son of the late Russell and Alma (Hendee) Mann. Walt was previously married to Linda Sherman.
Walt attended schools in Middlebury and Waitsfield and then went on to become a master plumber, serving the greater Waterbury area for many years. His family lovingly remembers him for his enjoyment of food, fishing, hunting, logging, racing and spending time with family. He looked forward to the annual family reunions on Memorial Day where time would be spent reminiscing about the good old days.
Walt is survived by his children, Walter Mann Jr. of Duxbury, Robert and Josie Mann of Essex Jct. and Theresa Mann and her partner Scott MacInnes of Middlesex; seven grand-children, Whitney Mann, Derrick Mann, Tyler MacInnes, Meghan McKenzie, Dominic Herrara, Jethro Herrara and Kevin Herrara; one great-granddaughter, Cayleigh Dunster; his former wife, Linda Sherman of Duxbury; his sister, Martha and Roger Waialae of California; his five brothers, Edward and Mary Mann of Peru, NY, Ray and Sharon Mann of Bennington, Tom and Susan Mann of Fort Edward, NY, Craig Mann of Bennington, Scott and Juanita Mann of Eagle Bridge, NY; as well as many nieces, nephews and extended family. Walt was predeceased by two brothers, Alfred Bodway and Alan Mann.
A private family committal service will be held in the family lot in Irasville Cemetery in Waitsfield. A celebration of Walt's life for his friends and family will be held at 2 p.m., August 24, 2014, from the home of Theresa Mann, 360 US Route 2 in Middlesex. For those who wish, memorial gifts in Walt's name would be appreciated to Central Vermont Home Health and Hospice, 600 Granger Road, Barre, VT 05641 (www.cvhhh.org). Assisting the family is Perkins-Parker Funeral Home and Cremation Service in Waterbury. To send online condolences please visit us at www.perkinsparker.com and Facebook.