Category: Obituaries
Created on Thursday, 24 July 2014 10:35
Last Updated on Thursday, 24 July 2014 10:35
Published Date
Written by Submitted by family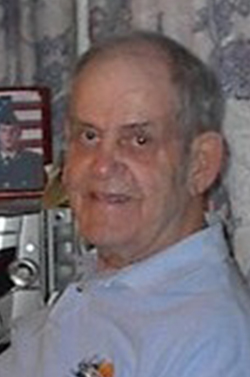 Donald A. Brooks, 89, of North Ferrisburgh, passed away Sunday, July 20, 2014, at Fletcher Allen Health Care in Burlington surrounded by his loving family.
He was born June 29, 1925, in Port Henry, NY, the son of John and Catherine (Tryell) Brooks.
He was a member of the Elks Club in Montpelier, VT, and Keeseville, NY, American Legion Post #14 in Vergennes, Turtle Club, Lions Club in Waitsfield and lifetime member of Himrod Conservation Club. He worked for 32 years at Plattsburgh Air Force Base doing plumbing and electrical work. He also owned a TV repair shop and he delivered fuel oil in Port Henry. He served in the U.S. Navy during WWII.
Donald is survived by his wife of 61 years, Glee (Long) Brooks; his children, Martin Brooks, Marcia Brooks, Melanie Lashua and Michael Brooks; nine grandchildren; 10 great-grandchildren; his siblings, Robert Brooks, Jane McGrath and Anne Ansen; several nieces and nephews.
He was predeceased by three sisters, Mary Masell, Helen Brooks and Catherine Thomasman; and a brother, William Brooks.
A gathering will be on Saturday, July 26, at American Legion Post #14 in Vergennes from 1 to 3 p.m. In lieu of flowers contributions may be made to Vergennes Area Rescue Squad, P.O. Box 11, Vergennes, VT 05491.