Category: News
Created on Thursday, 19 June 2014 10:46
Last Updated on Thursday, 19 June 2014 10:46
Published Date
Written by VR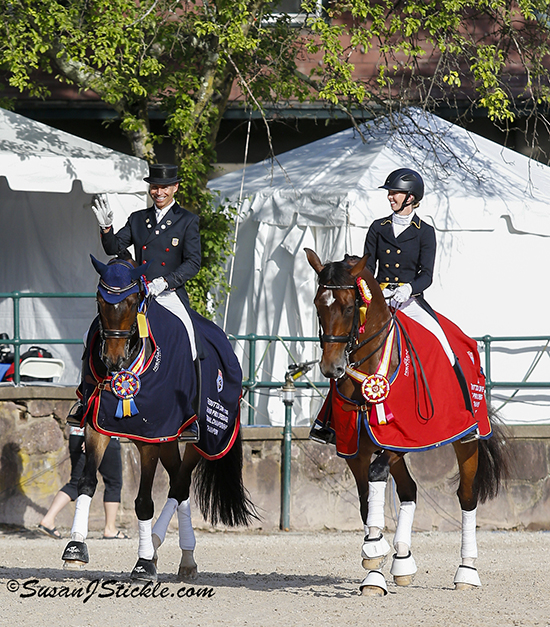 Fayston native Laura Graves, on her horse Verdades, clinched a spot on the U.S. Equestrian Team (USET) on Sunday, June 15, and will compete at the World Equestrian Games in August in Normandy, France.
Graves, the daughter of Freddie and Ron Graves Jr., came in second on Sunday at the selection trials held at the USET headquarters in Gladstone, NJ. First place went to veteran Olympic rider Steffan Peters with a score of 79.7 percent. Graves' score was 78.425 percent.
The equestrian world is having a field day with her backstory, referring to her as an underdog and as an unknown, and the fact that she actually owns Verdades is making the news as well. Many riders competing at that level do not own their own horses.
According to local equestrian Meg Hilly, Fayston, people in the world of dressage "are used to those at the top who have had sponsorship for years, like veteran rider Katherine Bateson, who is sponsored by Jane Forbes Clark, and veteran Olympian Steffan Peters' backer Akiko Yamasaki, (Yahoo.com). But those who know Laura know that she has been steadily and quietly working hard to achieve her success. Some years ago, Laura moved from Vermont to Florida to train year round, to be closer to the top coaches. Laura smartly gleaned knowledge from not only riding with but watching the top clinicians from Europe train other top riders on the Florida circuit. Laura also strategically entered her horse at exactly the right competitions (at just the right time in his training) to get where she is today."
"In 2002, Freddie Graves, Laura's mom, picked out Verdades when he was just a foal and what a choice she made. Verdades has not always been the easiest to ride and train, but Laura persevered and stuck by him through the tough times. Now, Laura and 'Diddy,' as she calls him, make every move in the Grand Prix (the top class for the Olympic level) look effortless. While she may not have the mileage showing around the world that others have, she and Diddy have a unique lightness and harmony and, in my humble opinion, Diddy has the movement and ability that matches the top class horses in Europe," Hilly said.
Freddie Graves picked the foal from a video when he was 6 months old and he was flown to the states.
Graves and Verdades left Wednesday, June 18, for the next leg of competitions in Europe. As one of the top two finishers Graves is on the team, as is Peters, but they must compete in at least one European event, either the Schindlhof in Fritzens, Austria, July 4 to 6, or the World Equestrian Festival in Aachen, Germany, July 11 to 20.
Graves' father said she would be competing in the Aachen show, which is considered the most prestigious horse show in the world. She will then compete in the World Equestrian Games in Normandy, France. The dates for the dressage competition are August 25, 27 and 29.
When not competing at this level, Graves operates her equestrian business in Geneva, Florida. Graves has a GoFundMe.com page, www.gofundme.com/7y54ik. Local equestrians (and anyone else) who would like to be included in a potluck dessert party fundraiser can contact Meg Hilly at This email address is being protected from spambots. You need JavaScript enabled to view it..
View the video of Graves' rides from the Selection Trials over last weekend held at the USET headquarters in Gladstone, NJ, www.usefnetwork.com/featured/2014usdfoc/.